Back in 2018, Forever Adored Boutique popped up on social media as a local boutique based in Hastings.
That was the year Lexi Dahling jumped into entrepreneurship and took her business idea seriously. She was a sophomore in college.
This summer, Dahling is opening a brick and mortar store for her online boutique Forever Adored in downtown Red Wing.
The journey she took to get here was filled with strong work ethic and just having fun with her business.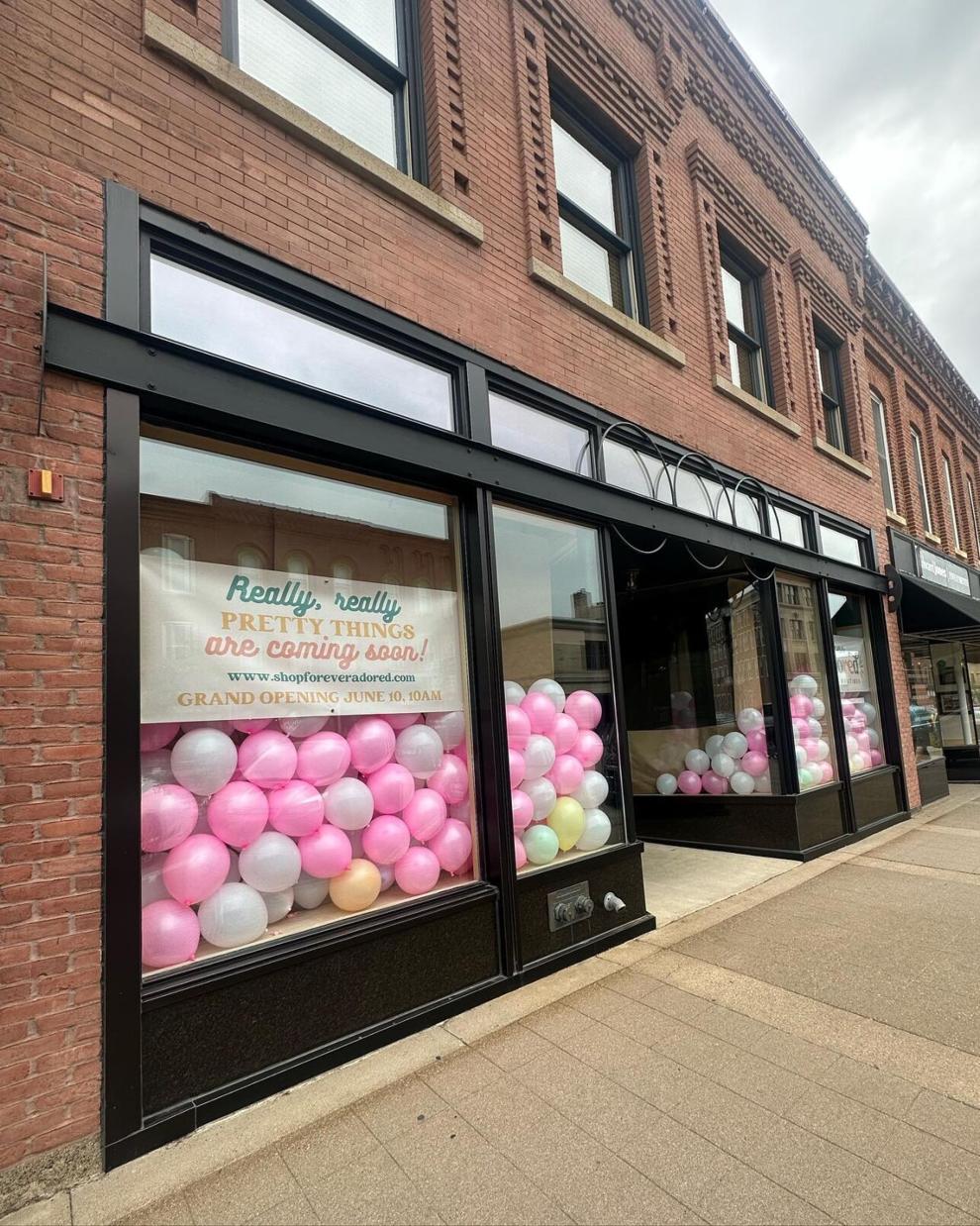 Before she started Forever Adored in 2018, she was selling some clothes online through apps like Poshmark. She used Instagram as a way to sell clothes or buy clothes to resell.
"I started Forever Adored when I was a sophomore in college, but I have done Poshmark online for years. I started that when I was 14, and that's how I got into the retail world," she said.
She enjoyed the retail aspect of her online business and thought she could make this a full-time job.
"I had my business online and on Instagram mostly and then I kind of shifted into the world's craft fairs, I also did photography so craft fairs were fun to do around the busier seasons," Dahling said.
When she first started Forever Adored online, she always knew in the back of her mind that she'd want to open up a brick and mortar store.
On her Facebook page when she announced the store opening, she said she had a dream of having a boutique when she was a little girl shopping with her mom.
Now that is all becoming a reality for her.
"When I first started my business I always had the goal to have a brick and mortar store," she said.
On June 10, she is celebrating the grand opening of her store.
She will have a few events happening during the opening, she is hoping to have permanent jewelry and some refreshments for shoppers.
Forever Adored will be located on Bush Street in the storefront where Phileo Style was previously located.
Dahling is counting down the days.
Although she is excited, she is still processing that this is really becoming her new reality.
"It still doesn't seem real to me," she said. "I'm ready for it though."
Dahling has found great success by starting her business through social media platforms first.
She has adjusted to the changes of society over the last several years and that is her biggest piece of advice for other entrepreneurs. Being able to adapt to the environment.
"Being able to shift and adjust to things is super important in being an entrepreneur. During COVID-19 I had a really popular time selling graphic t-shirts and that wasn't something I originally wanted to do," she said. "Being able to shift to what people want and what people are looking for is important."
The name of Dahling's store, Forever Adored, is a name that she came up with before she truly knew what her mission was as a business owner.
"My mission has a lot to do with mental health and teach people to adore themselves in every outfit they have," she said.
The meaning hit her later on after opening, the store name relates so much to her mission of bringing awareness to mental health.
"That mission kind of came after my business name came and I realized how perfect it fits together. I was trying a few different names when I first started the business and Forever Adored it just felt right at the time," she said.
"A year after I had the name I had someone order a mental health shirt and that was my best selling shirt for a long time, and it just tied everything together," she continued.
Dahling will continue to bring this message to the forefront of her business through her clothes.
"I will definitely have some shirts that have sayings like 'mental health matters' and stuff like that. I think it is something that needs awareness," she said.
Forever Adored will be slowly coming to life behind the locked door over the next several weeks.
The community can expect some fun colors, inclusive clothing sizes and energetic vibes when the store opens in June.
"I want to have some trendy and fun items. I'll have some bachelorette outfits and stuff like that too," Dahling said.
Until then, anyone who wants to stay up to date with Dahling's journey to opening Forever Adored can do so by visiting her website at www.shopforeveradored.com and social media:
Instagram/TikTok: @shopforeveradored Facebook: Forever Adored Boutique.