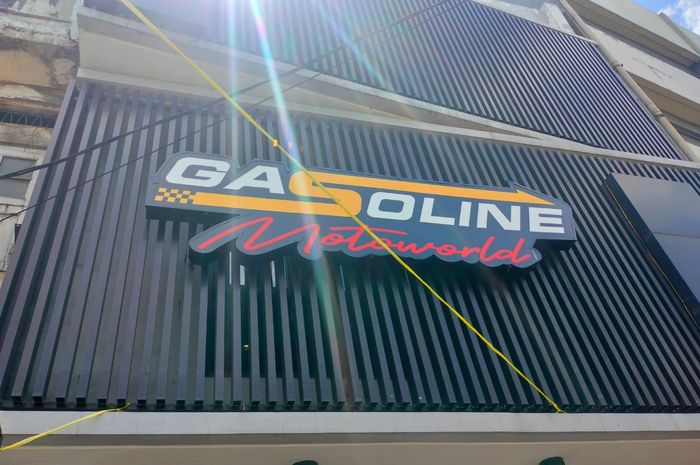 Uje
Gasoline Motoworld is a specialist in motorbikes, apparel and touring agents
GridOto.com – Grand opening of Gasoline Motoworld which sells motorbikes, apparel to touring agents.
Gasoline Motoworld which is located on Jl. Sukarjo Wiryopranoto No.12, Central Jakarta, just held its grand opening last Sunday (15/1/2022).
The owner of Gasoline Motoworld, Christanto Ramli explained, his shop this time was an expansion of the apparel store he had before.
"We used to be called Gasoline Rider Station, which focused only on selling apparel. The first shop was in Cempaka Putih, then at PIK," opened Uncle Chris, his nickname.
Also Read: CVT Motor Matic Appears a Buzzing Sound? Immediately Check This Part
"But now, we are expanding, such as buying and selling motorbikes under the name CEM, then we also have a Gasoline World Tour which focuses on agents or EO turing," he continued.
"So now we only have one shop, on Jl. Sukarjo Wiryopranoto, so that it is also closer to consumers but more complete here," he added.
The motorbikes sold by CEM at Gasoline Motoworld are generally branded Harley-Davidson and Ducati.
The clothing sold by Uncle Chris from the Gasoline Rider Station store itself varies, ranging from helmets, jackets, shoes to riding pants and accessories.
Read also: Tips for servicing the CVT Vespa Matic, it turns out that these are the specifications for the axle oil used
Hi Sobi, do you have a vehicle yet?
What new vehicle do you want to add?
When buying a vehicle, which one do you buy first?
If you had the chance to take a test drive/test ride, what kind would you try?